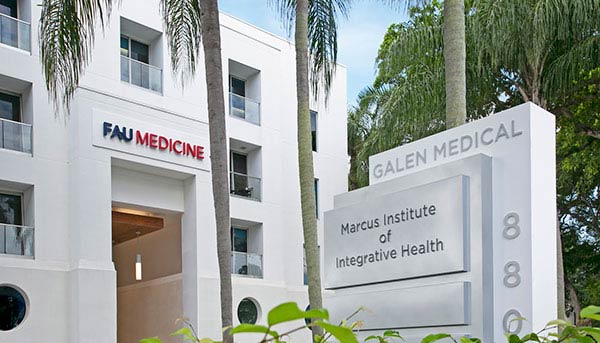 Marcus Institute of Integrative Health
Julie Pilitsis, M.D., Ph.D., M.B.A.
Julie Pilitsis, M.D., Ph.D., M.B.A., is a Neurosurgeon with a passion for treating chronic neurological disorders that interrupt a person's day-to-day function or abilities. Illnesses that fall under this term can include chronic pain, Parkinson's Disease, Essential Tremor, Obsessive Compulsive disorders and trigeminal neuralgia.
Board-certified in neurological surgery, Dr. Pilitsis serves as FAU Vice President of Medical Affairs and Strategic Initiatives, Professor of Neurosurgery, and is affiliated with the Boca Raton Regional Hospital and Marcus Neuroscience Institute.
She received an M.D. with distinction from Albany Medical College, a Ph.D. in physiology from Wayne State University, and an M.B.A., with a concentration in health informatics, from Fayetteville State University. Dr. Pilitsis completed residency training in neurosurgery at Wayne State University, and fellowship in functional neurosurgery from Rush University Medical Center.