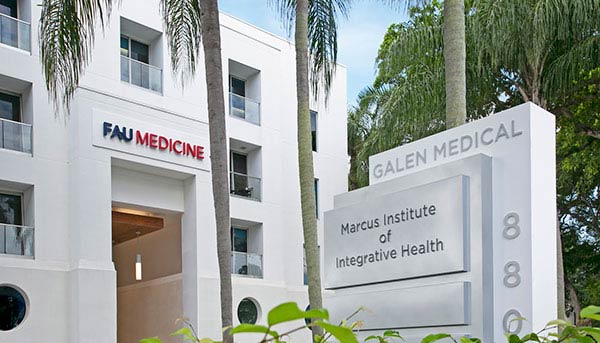 About FAU Medicine
Why We're Different
As faculty members at Palm Beach County's only medical school, our highly skilled doctors are part of a sophisticated team of clinical leaders at the Schmidt College of Medicine at FAU who develop innovations in medicine and teach our next generation of doctors.
FAU Medicine is a university-operated primary care facility where FAU's experienced team of physicians combine the latest innovations in primary care medicine with a personalized, patient-centered approach. Our physicians are among the most preeminent health care providers in this region.
FAU Medicine also offers specialty care by board-certified geriatricians who are experts at managing the unique healthcare needs of older adult patients while maintaining a focus on the person, their family, and their caregivers as a whole.
Your FAU Medicine doctors will care for your whole health with a personalized and compassionate approach. They also provide referrals to outstanding specialists for your specialty care needs at the best hospitals in this region, including Boca Raton Regional Hospital and Delray Medical Center.
As an academic center, FAU Medicine offers opportunities to participate in clinical trials and to engage in the latest research studies. Visit the FAU Schmidt College of Medicine Clinical Trials and Research Studies page for more information.