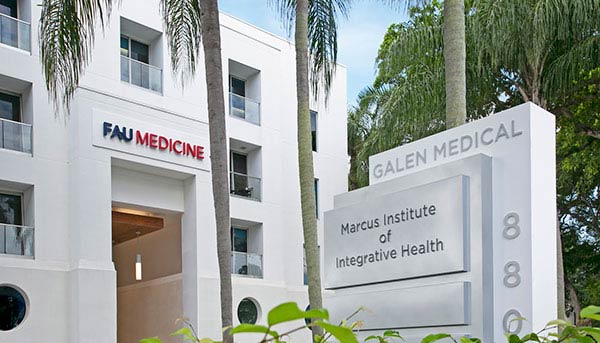 FAU Medicine Primary Care
Jennifer Foster, M.D., M.B.A.
Dr. Jennifer Foster is an accomplished internist and primary care doctor. She is board-certified in internal medicine by the American Board of Internal Medicine and has been licensed in the state of Florida since 2012. After practicing at the renowned Cleveland Clinic Florida for several years, Dr. Foster joined FAU's College of Medicine in 2015 as the Medicine Clerkship Director and became the Director of Year 3 Curriculum in 2016. She also serves as core faculty for the Internal Medicine residency program at FAU and has been supervising medical residents and medical students at both Boca Raton Regional Hospital and in the FAU resident clinic as well.
Dr. Foster received her undergraduate degree from Illinois Wesleyan University and her medical degree from St. George's University in Grenada, West Indies. She completed her residency in internal medicine at East Carolina University in Greenville, North Carolina, where she was also selected to serve an additional year as Chief Resident. Among her numerous achievements, Dr. Foster earned her Master's in Business Administration in 2011 and is the co-author of several peer-reviewed publications and book chapters. She has won numerous teaching awards, most recently Florida Atlantic University's prestigious Distinguished Teacher of the Year award in 2020.
Dr. Foster enjoys providing excellent care to patients from a wide variety of diverse backgrounds. She is devoted to providing compassionate, high-value care for her patients to ensure good health and quality of life. Dr. Foster sees patients 18 years of age and older.