Geriatric Medicine
Joseph G. Ouslander, M.D.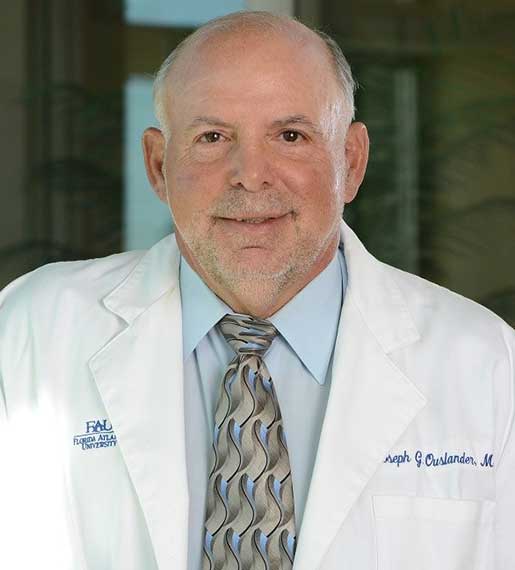 Dr. Ouslander is Professor of Geriatric Medicine at the Schmidt College of Medicine and a graduate of Johns Hopkins University and Case Western Reserve School of Medicine. Before coming to FAU in 2008, he served as a Professor at UCLA and Emory University, and as the President of the American Geriatrics Society.
He is the Editor-in-chief of the Journal of the American Geriatrics and is on the Centers for Medicare and Medicaid Services Nursing Home Five-Star Expert Panel and on the Federal Gerontology and Geriatrics Advisory Committee for the Veterans Administration. Dr. Ouslander has published more than 200 original articles and book chapters, is a co-author of Essentials of Clinical Geriatrics, and an editor of two major textbooks in Geriatrics, Principles of Geriatric Medicine and Gerontology and Nursing Home Care.