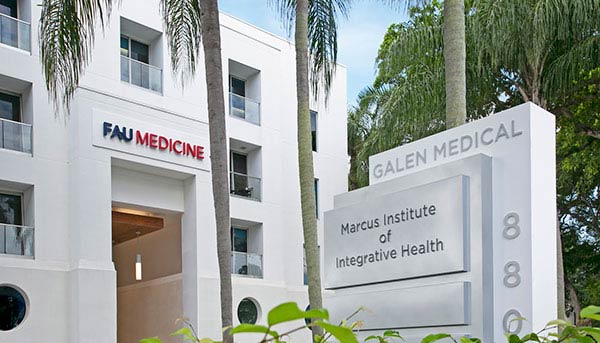 Marcus Institute of Integrative Health
Joanna Drowos, D.O., M.P.H., M.B.A., FACOFP
Dr. Joanna Drowos holds board certifications in Preventive Medicine, Family Medicine and Osteopathic Manipulative Therapy. She is a graduate of Nova Southeastern University College of Osteopathic Medicine, where she completed a fellowship in Osteopathic Principles and Practices.
She completed residency training in Family Medicine at Broward Health – Broward General Medical Center, and in Preventive Medicine at the Palm Beach County Health Department.
When not practicing clinically, Dr. Drowos serves as the Associate Dean for Faculty Affairs and directs the Community and Preventive Medicine Clerkship at the Charles E. Schmidt College of Medicine at Florida Atlantic University.
She is passionate about clinical preventive medicine, and is available for general integrative health consults. She also augments her practice with Osteopathic Manipulative Therapy which has a variety of applications for health and wellness.