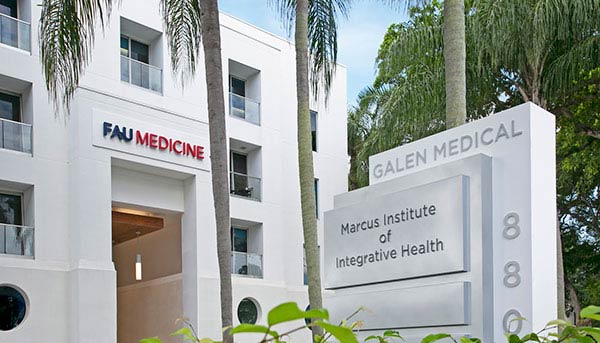 FAU Medicine Primary Care
Leonard Berkowitz, D.O.
Dr. Leonard Berkowitz serves as the director of FAU Medicine Primary Care in Boca Raton and is a highly skilled and experienced family physician and primary care doctor. He is board certified in family practice by the American Board of Family Medicine and holds medical licenses in Florida and New Jersey. Most recently, Dr. Berkowitz served as one of the key physicians in a busy multi-specialty practice in Aventura, Florida focused on geriatrics. Prior to his work in Aventura, he was a primary care physician at Heart and Vascular Associates of New Jersey; a primary care physician at Medical Associates of New York, a busy multi-specialty group practice in Manhattan; and a primary care physician at Prime Care Medical Associates in New Jersey. 
Dr. Berkowitz also served as the assistant medical director of the Family Practice Center at South Nassau Communities Hospital in New York, where his responsibilities included supervising medical residents and medical students.
Dr. Berkowitz received his undergraduate degree from Cornell University and his medical degree from the New York Institute of Technology, New York College of Osteopathic Medicine in Old Westbury. He completed his residency in family practice at South Nassau Communities Hospital, where he received the resident "2003 Resident Teaching Award." He completed his rotating internship at New York Methodist Hospital. Among his numerous achievements, Dr Berkowitz is the co-author of several book chapters and medical articles.
Dr. Berkowitz provides excellent care to patients from diverse cultural backgrounds. He is devoted to providing compassionate and high quality care with positive and lasting health outcomes for his patients to ensure their longevity and well-being. Dr. Berkowitz prides himself on establishing and maintaining productive and long-lasting relationships with his patients.